1940 - 1945
Foundation of the plant. Labor activity during the Second World War.
August 12, 1940 The first pegs were hammered at the construction site of the future NOK on the left bank of the Ob. The construction of the first temporary structures began.
1941 г. Construction of the main shops of the Novosibirsk Tin Plant (then plant No. 520 of the USSR People's Commissariat for Nonferrous Metallurgy) began. N.M.Siluyanov was appointed director of the NOK (recalled in October 1942 to Moscow). Evacuated experienced specialists and highly skilled workers arrived from Podolsk to Novosibirsk, and the plant equipment was delivered. The first tons of tin concentrate were received.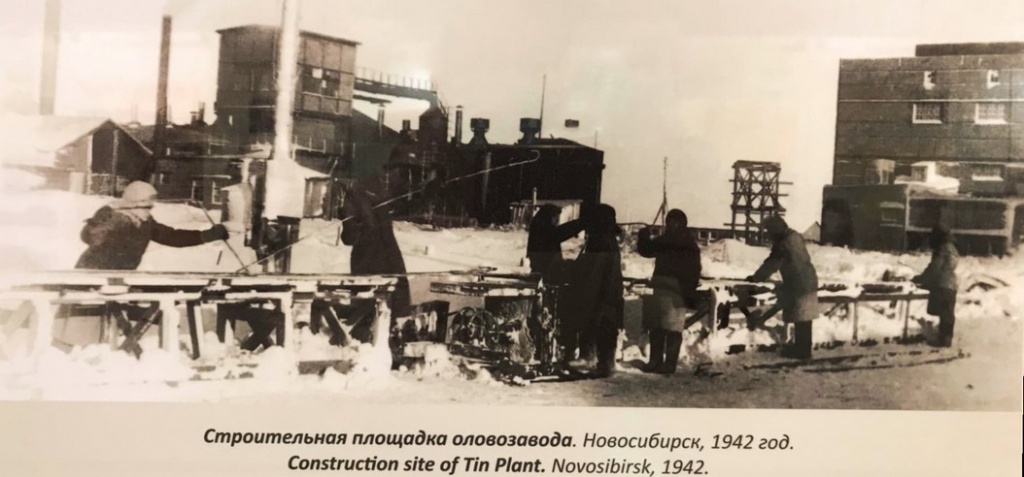 1942 г. Four reverberatory furnaces and a water jacket were put into operation. The director of the Podolsk tin plant, A. F. Raznitsyn, was appointed director of the Novosibirsk tin plant. The first school FZO No. 53 was organized at the tin plant.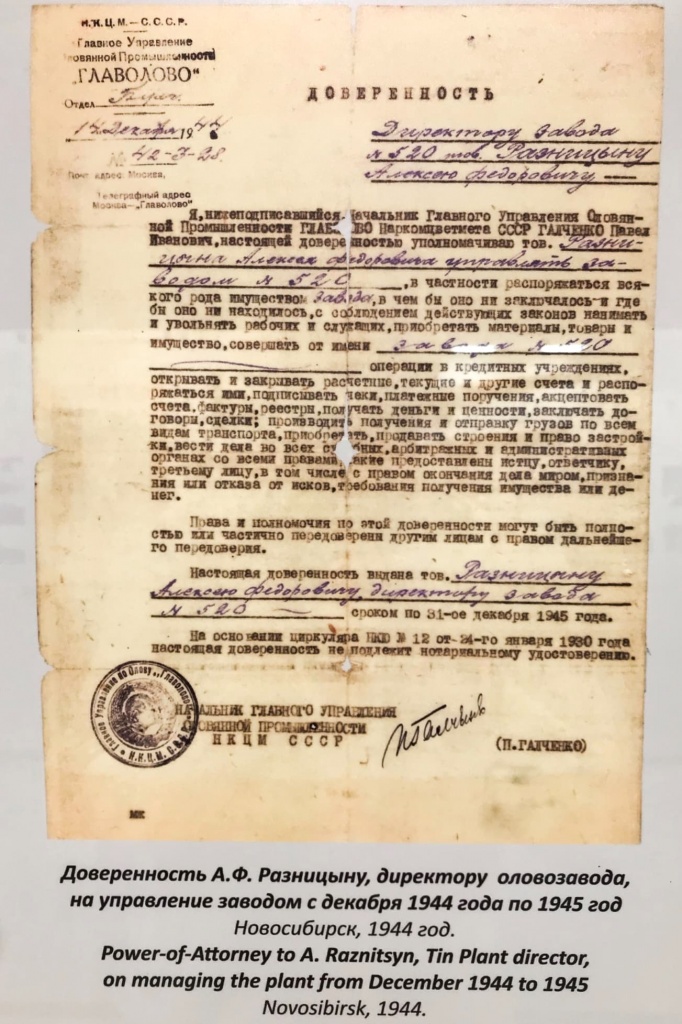 On February 23, 1942, 150 kilograms of the first Siberian tin were issued. This date is considered the birthday of the plant.
According to the results of 1942, the tin plant fulfilled the state plan by 110.2%. The plant management was besieged by authorized representatives - all from numbered factories - tank-building, aviation. The batch of tin did not have time to cool down, as it was immediately loaded into wagons. Metallurgists with good reason could say about themselves: "Siberia is supplying the front with tin."